Vacancy - MarTech Consultant
Summary
Chapman Bright is looking for a full-time/part-time marketing technology consultant to, together with our fast growing team, lead our customers to success by tuning their 'revenue engine'. You have an EU-passport and are allowed to work in the EU, as most of our colleagues and international customers are too. You're fluent in English. Preferably you have a Master in marketing, management, business or IT and you have a bare minimum of 5 years experience in marketing and/or IT, which should include several years of marketing automation experience: Enabling marketeers, sales, and leadership to be successful by leveraging marketing technology to its full potential. You are focused on driving business value and customer success with digital.
Truly making a business impact by leading, inspiring, guiding, and aligning cross-divisional teams at our international customers towards success with MarTech, whilst balancing the four transformation pillars: Technology, Data, Process, and Change Management.
MarTech Consultant
As a MarTech Consultant at Chapman Bright you'll get the opportunity to grow and learn at a much higher pace than at client-side. With dozens of projects at a variety of different companies.
Senior MarTech Consultant
As a Senior MarTech Consultant at Chapman Bright you'll get the opportunity to leverage your experience to really make an impact and create business value for our customers.
Your way of working
Half a word is enough. You introduce new ways of working to continuously fuel the digital transformation. You research, suggest, and explain possible solutions, considering the customer's values and goals when setting priorities. You're a team player, passionate to help others succeed and you have an eye for details. You're able to inspire customers and mobilize them towards success. This requires certain presentation skills.
When it comes to marketing technology, such as Marketo Engage from Adobe, you take the time to think about the impact a process can have in other parts of the connected technology landscape. You're driven to make the biggest possible impact for the customer, as you are customer obsessed.
Your experience
You have a bare minimum of 5 years of marketing and/or IT experience and several years of marketing automation experience, enabling marketeers, sales, and leadership to be successful by leveraging marketing technology to its full potential. You have a broad experience in how to leverage technology (e.g. as an administrator and/or a product owner of a marketing automation platform such as Marketo Engage). You feel comfortable with process diagramming and visualizing data and results. You're able to translate business goals into OKR's and tech solution needs. You also have experience in at least one of the following areas:
Experience in a sales-driven work environment where marketing automation is integrated with CRM (e.g. Salesforce or Microsoft Dynamics). You know how to combine MarTech to create synergy. You have experience in lead management, lead scoring, life cycles, sales alignment, and sales enablement.
You have some experience in database architecture, data manipulation, IT landscapes, implementation of SaaS platforms, project management, agile scrum, and API's.
Your location
Anywhere! The team at Chapman Bright is working from anywhere to help our, mostly EU headquartered customers and their global satelite offices, to be succesful with marketing technology. Depending on where we and our customers are, we try to meet each other face-to-face when we can. We make sure to balance personal life, customer success, and team spirit. E.g. Arjen, who live's in the Caribbean flies to the Netherlands once or twice a month for a few days. Katja lives in Haarlem and visits our HQ once a week. Others visit two or three times per week. When working remote, from home, or at the customer we stay connected virtually. And with numerous team outings we stay connected.
Your job
Together with your colleagues you'll be working for our customers' interesting revenue puzzles. Our customer base includes BDO, Essent, Deloitte, Innogy, DHL Express, Rockwool, Bial, Thyssenkrupp, Planon, The Financial Times, and many more awesome customers. You will help them to tune their 'revenue engine'. And if they don't have one yet, we'll build it for them according to best practice architecture and with best practice methodologies. You'll be working from home, our office, remote, and/or the office of our customers. Whatever you think best fits the situation.
In your work you define realistic plans in close cooperation with the customer and manage expectations. You tranlate business goals into OKRs (objectives and key results). You research and suggest possible solutions and bring across consequences of the solutions to choose from. You consider the customer's terminology and you validate the customer's response and adjust accordingly. You make sure take becomes BUA (business as usual).
More than 80% of our work is for long-term contracts we have with our customers for agile and continuous innovation and growth of their 'revenue engine'. These are always-on projects without a clear start or end. Every 'sprint' delivers business value. You convince senior stakeholders on a roadmap for digital transformation and then define and execute the shorter-term steps required to get closer to the main goals. So you also pragmatically deliver the digital strategy to the business, while showing that benefits and impact are delivered with and by the business.
This requires you to motivate, guide, and lead the customer. You feel comfortable being the link between other central units (e.g. Marketing, Sales, IT, Procurement, Legal, Privacy & Security) to ensure projects are delivered on-time and on-budget.
This long-term contract work is at least for one quarter, but in most cases these are one-year contracts. The typical scope of work for these contracts is mostly between 200 and 1.000 hours per year. Within those hours you have a lot of freedom to drive success. These hours are focused around improvements. We then enable the customer to manage these new things themselves, because we can only help them with the next step if they comprehend the current step. We do not accept repetitive and/or outsourced work, such as content creation, campaigning, digital advertising, design work, development, etc.
The other 20% of work is for projects that have a more clear start and end or it's work for first-time customers (e.g. a Marketo Engage implementation).
A day in the life of a consultant
I align with all stakeholders of my customer (e.g. product owners) to define a long term roadmap to improve their 'revenue engine', which is never static. I then organize monthly meetings to plan the next month's activities to get closer to the goals. I not only rely on ideas form the customer, I also put forward my own hypothesis for improvement. I motivate and lead all the stakeholders in the different teams to contribute to this months activities. In weekly sessions I align with everybody internally and externally on the progress on tasks for this month. I act in a variety of roles such as business analist, consultant, architect, or scrum master.
Some tasks require me to do interviews or host workshops to define processes and to be able to convince people to change. Pragmatic as I am, I make sure all ideas are also rolled out. Together with the customer and my Chapman Bright colleagues, we build new processes in their MarTech (e.g. new processes in Marketo Engage). I make sure all new processes are thoroughly tested and launched.
At the end of the month I demo and present the progress we made in improving their 'revenue engine'. I also look back further to share results of earlier months. Constantly showcasing the added value the whole team has realized.
Diederik Martens, Founder at Chapman Bright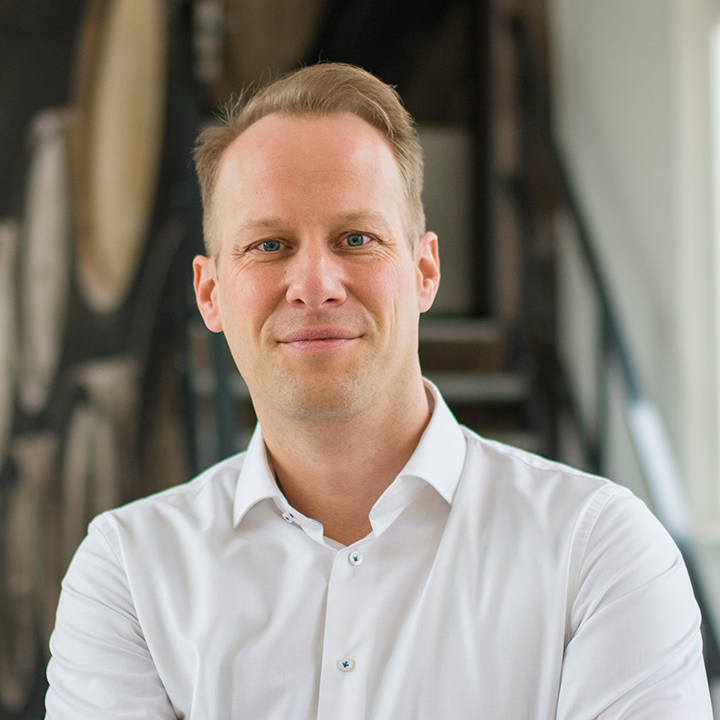 What we can offer you
An inspiring working environment with equally passionate professionals.
A focus on expanding your knowledge and expertise (e.g. To get and keep your Marketo Certified Expert (MCE) and Marketo Certified Solutions Architect (MCSA) certification. And many other certifications). And we'll actively participate in events to keep on top of our game.
Access to work with willing stakeholders at our multinationals that are waiting for your advice and for you to make an impact.
And we also offer a competitive salary (approx. €50-85K, depending your experience and maturity) plus profit sharing plan, annual salary increase, company car (or other travel arrangements), pension plan, team outings, chair massages, and many other great benefits.
About Chapman Bright
We at Chapman Bright stretch the limits for your personal success with MarTech. We're clear and keen on sharing our passion, expertise, and experience in growing businesses with MarTech with you. We enable leadership with the right technologies, processes, insights, and 'the why'. And we pragmatically enable marketing and sales practitioners with the rights skills to get the most out of their platforms. Our strategic services include: marketing and sales alignment, organization design, pilots, and assessments. And our operational services include; MarTech implementation, -migration, -integration; data enablement; BI; and talent development and -activation. We distinguish ourselves from the competition by not just being the best, but by making you the best!
Meet your next colleagues
Diederik Martens
CEO & Founder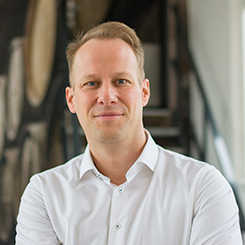 Jacques van Seeters
Sr. MarTech Consultant & Partner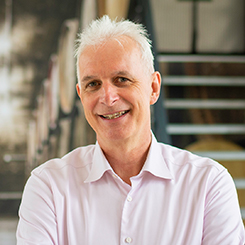 Katja Keesom
Sr. MarTech Consultant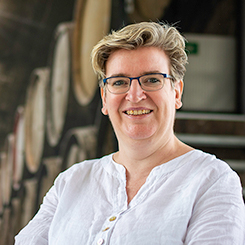 Fianna van Dijk
MarTech Specialist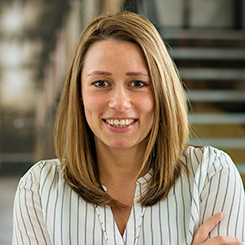 Arjen Segers
MarTech Consultant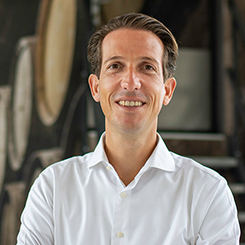 Ellen Schwier
MarTech Consultant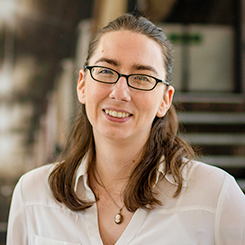 Lot van Dongen
Office Manager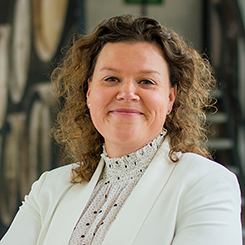 Bas van Buuren
MarTech Consultant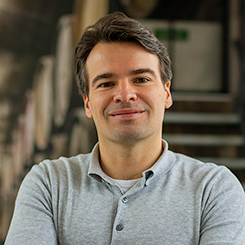 Rosie Slayter
MarTech Trainee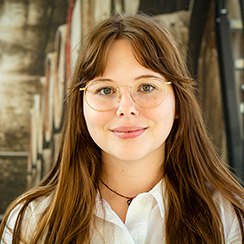 Britt Verwater
MarTech Trainee