Marketo Champion
Marketo Champions are Marketo's Top50 most advanced customers
What does it take to become a Marketo Champion?
Marketo will induct 50 new Champions per year. These 50 exceptional customers have demonstrated outstanding leadership in the Marketo Community, are Marketo Certified Experts, are avid contributors in the social world, and experts in their field. Here is a list of on- and offline "Champion" quality characteristics Marketo requires:
Expertise – A Marketo Certified Expert, who understands the needs of your fellow user and can translate their expertise with Marketo to apply to different business needs.
Responsiveness – Respond regularly to questions and contribute to the collective knowledge of the Community. Be sure your certification is up to date.
Leadership – Represent the essence of the Community and bring the voice of the customer back to Marketo.
Evangelism – Be an early adopter of new features as well as a brand promoter and loyal advocate.
Activity – Participate in the Community several times per month on community.marketo.com and on other social channels (e.g., blogs, Quora, Facebook, LinkedIn, Twitter, etc.).
Engagement – Represent Marketo at virtual events and live events like Summit, User Group Meetings, Roadshows and other events.
What are the benefits for a Marketo Champion?
The "Marketo Champion" status lasts for 12 months. In that time you will be awarded:
Access: Meetings with our product and marketing teams to give exclusive feedback
Previews: Given early previews and access to products, features, and new releases when available
Publicity: Exclusive speaking opportunities at Marketing Nation Summit and other events
Networking: Special networking events with Marketo executives, product experts and fellow Champions
Ownership: Ownership of content and exclusive activities at our annual Marketo Summit that showcase your expertise and thought leadership
Credibility: Special Champion badge on Marketo Community profiles, current Champion listing and profiled on Marketo's corporate website
Sweet Swag: Champion-exclusive swag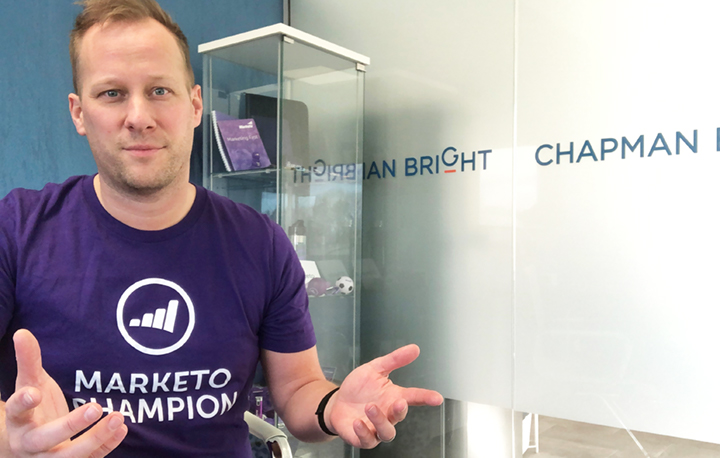 What's our take on this?
Though it's a challenge to enter this group of facinating experts, it's well worth it. Networking with another Marketo Champion is the best learning there is. This is especially important as there's still no good open education on marketing automation.
An additional benefit is the early access to new features and beta-testing. Your feedback helps to shape Marketo. As Champion you do not only bring your own feedback, but also the voice of the customer. Our founders role user group leader for Marketo users in The Netherlands, also helps with this.
The third benefit is the quarterly meetings with Marketo product management. Again an opportunity to shape Marketo, but also to get a glipms of the product roadmap. On more than one occasion we postponed or altered a project, because we knew new easier fucntionality was on its way.