Chapman Bright
We at Chapman Bright stretch the limits for your success with MarTech.
At Chapman Bright, our dedication to marketing technology goes beyond just tools and tactics. It's a genuine passion that drives our commitment to your success. We're the go-to guide for B2B marketers, sales teams, and leaders as they explore the wide world of customer data and marketing automation. Our work with well-known names like ROCKWOOL, DHL, and Deloitte speaks volumes about our expertise in helping teams use MarTech to build real B2B customer experiences.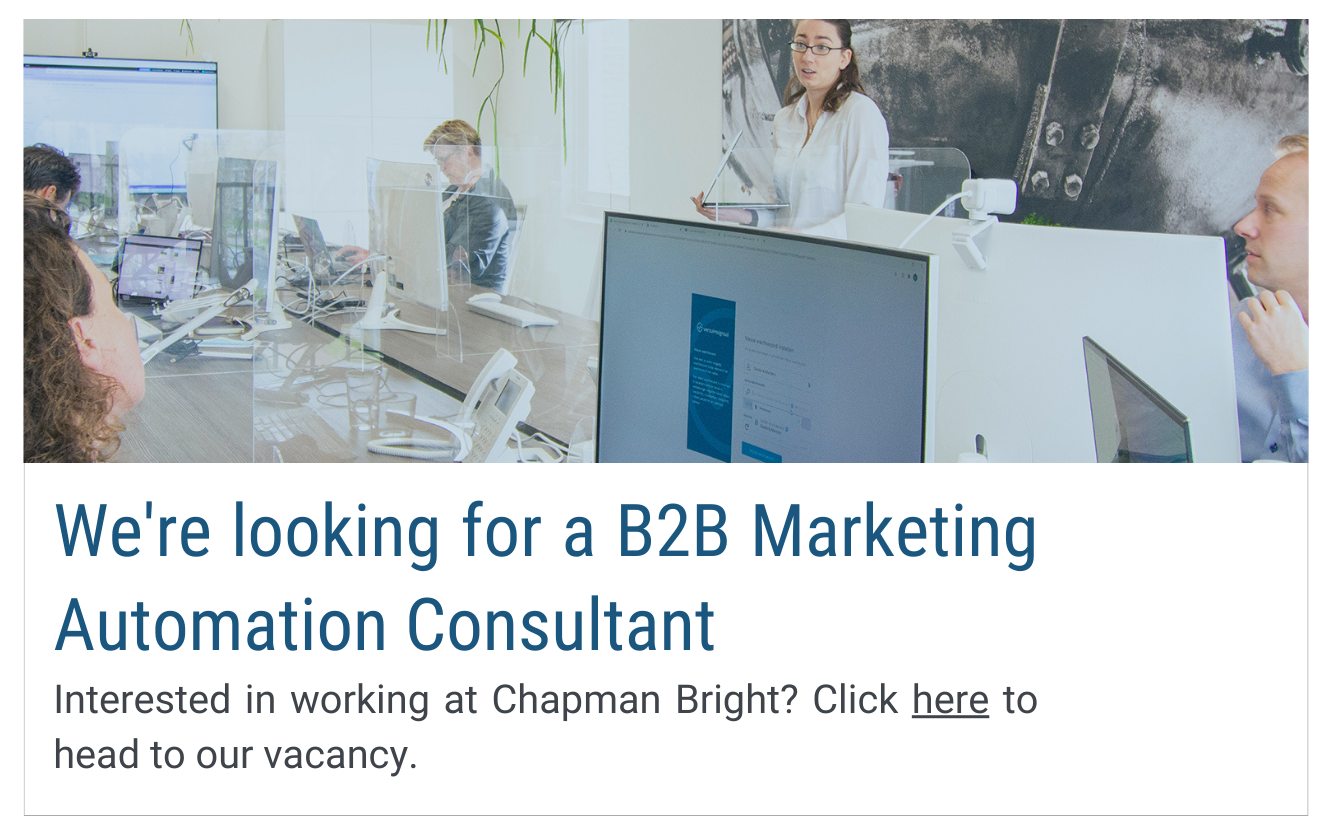 While marketing technologies, like marketing automation and real-time customer data platforms, can help organizations meet their goals, they aren't a quick fix by themselves. We see many marketing and sales teams get stuck in the 'toolbox trap', finding it hard to adjust to new ways of working. This is why we focus on working closely with our clients. It's crucial to us that the change comes from the people who will be using these tools. Our own agile marketing methodology, Chaploop™, is designed to promote structural growth and knowledge transfer to your team while driving success.
Together with these B2B businesses, we blend hands-on marketing automation with clear data-driven insights. In a time when changes in marketing technology can seem too much, Chapman Bright is here as your trusted partner, guiding you towards smart decisions and efficient work.
We believe in setting up a clear data structure that not only works smoothly but also reveals helpful AI-driven insights, helping our B2B clients achieve great results.
Our way of working is based on three main ideas: Be Clear, Be Challenging, and Be Caring. We offer straightforward solutions, leaving out the confusing business talk. We aren't afraid to try new things and think outside the box for our clients' success. But above all, we truly care – about our clients, our shared successes, and building growth that matters to both of us.
Choosing Chapman Bright means, you're getting more than just advice. You're gaining a partner who wants to see you succeed as much as you do. Our strong 8,6 CSAT rating shows how dedicated we are to this. We're here to help, support, and guide you towards your business goals.

Chapman Bright, headquartered in The Netherlands, previously Marketo Gold Partner, is now a Bronze level Adobe Solution partner, specializing in Marketo Engage, since the acquisition of Marketo by Adobe.
Nearly all our staff is certified at the highest level, as Marketo Certified Solution Architect (MCSA). A status you can achieve at least 1 year after your Marketo Certified Expert exam, after three successful implementations, and after defending a thesis.
Not only is Chapman Bright an Adobe Bronze Partner, we are THE ONLY RECOGNIZED MARKETO ENGAGE SPECIALIZED PARTNER headquartered in The Netherlands. Check our Adobe Partner Profile to verify for yourself.
Adobe Partner Profile
Growing your business with marketing technology
How we can make you successful
CHAPLOOP™ OUR PROVEN METHODOLOGY FOR GROWING YOUR BUSINESS WITH MARTECH
Nowadays your prospects and customers expect your company to be relevant, by understanding them. Ever improving and more affordable marketing technology allows your company, and your competitors, to do just that. It's up to you to win the race against your competition.
With the Chaploop™ there finally is a repeatable methodology that puts all the pieces and topics together in a meaningful way. Before the Chaploop™ topics like 'lead scoring', 'data', 'organization' and 'training' were just unconnected words in table or grid view.
Read more on how our methodology helps you grow your business with MarTech, such as Marketo.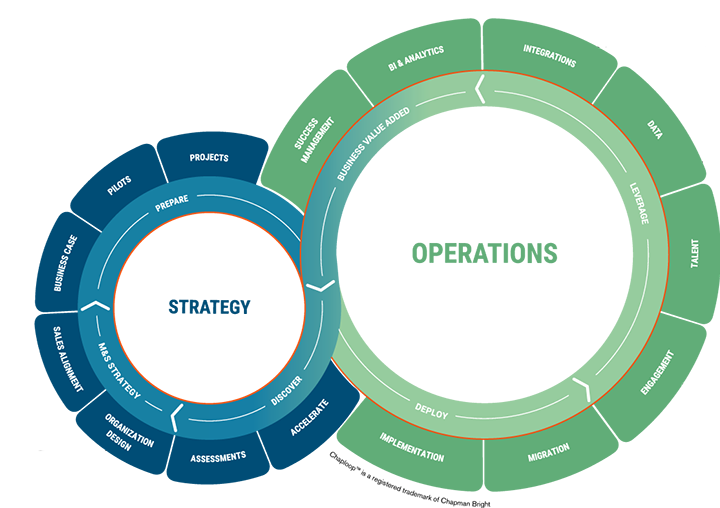 We guide our customers to success, globally!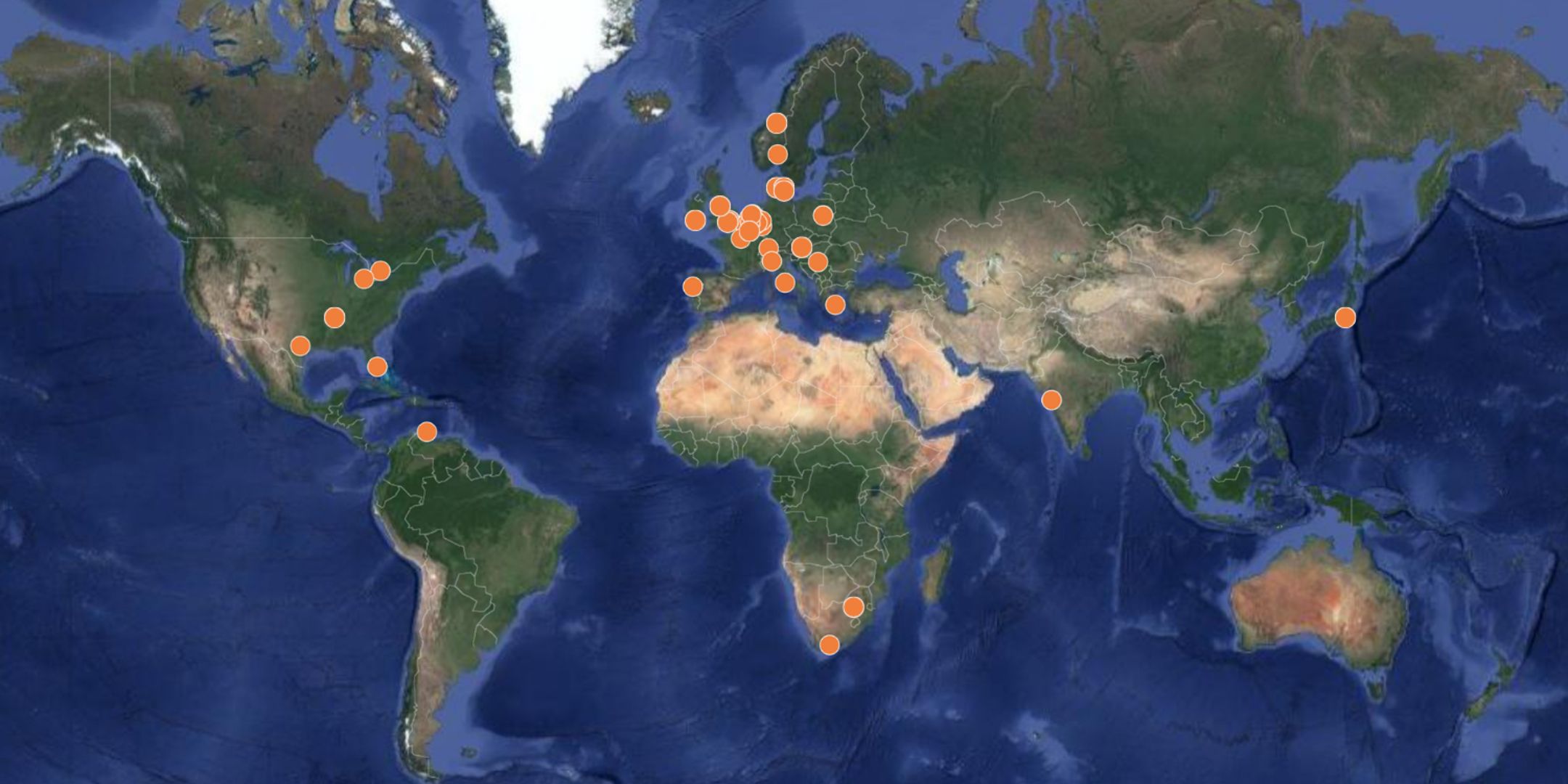 You might like these resources