Chapman Bright
We at Chapman Bright stretch the limits for your success with MarTech.
At Chapman Bright we're fanatic about marketing technology. We have different backgrounds, but all share our passion about making a difference by sincerely helping marketers, sales, and leaders to plan, manage, coordinate, test, improve, and measure their marketing efforts, both online and offline, through technology, processes, data, and syndicating best practices.

Marketo Engage Meet Up & Sessions
Marketo B2B marketing sessions the day before Adobe Summit EMEA starts in London.
New marketing technologies, such as marketing automation and/or real-time customer data platforms, can cope with many of these objectives, but are not the magic solutions themself. Too many marketing and sales organizations fall into the 'toolbox trap'. Because change doesn't happen overnight or on the go-live date. It happens within the people that will be working in new processes. We see this in the different companies that approach us for an assessment or second opinion, after which a new relationship is formed.
Our own agile marketing methodology Chaploop™ ensures structural growth and that knowledge transfers to your team whilst realizing the successes. With our dedicated focus on organizations with complex sales cycles (e.g. considered purchases, such as enterprise software, machinery, financial products, or solar panels), which is most often seen in B2B, our niche-expert consultants are able to leverage best-practices, which drive efficiency, effectiveness, and scalability.
We guide our clients in streamlining their marketing and sales (e.g. how to closely manage and nurture generated leads, aiming to convert leads into customers). We also help turn these international enterprises, such as ROCKWOOL, DHL, Deloitte, thyssenkrupp, Nedis, and BDO, into customer-oriented organizations (e.g. by creating personalized customer journeys).
We truly care about guiding our clients to success. Our hours should create value for our clients and thus we don't have bonusses on how billable a consultant is. Instead, we focus on your satisfaction. This mission results in our clients underlining our passion to help them succeed with an all-time 8,7 CSAT (now 9+). A great MarTech partner, like Chapman Bright, makes sure you no longer need them (e.g. through documentation and work instructions). They help you to manage and master your own marketing technology and processes, so they can help you with the next!

Chapman Bright, headquartered in The Netherlands, previously Marketo Gold Partner, is now a Bronze level Adobe Solution partner, specializing in Marketo Engage, since the acquisition of Marketo by Adobe.
Nearly all our staff is certified at the highest level, as Marketo Certified Solution Architect (MCSA). A status you can achieve at least 1 year after your Marketo Certified Expert exam, after three successful implementations, and after defending a thesis.
Not only is Chapman Bright an Adobe Bronze Partner, we are THE ONLY RECOGNIZED MARKETO ENGAGE SPECIALIZED PARTNER headquartered in The Netherlands. Check our Adobe Partner Profile to verify for yourself.
Adobe Partner Profile
Growing your business with marketing technology
How we can make you successful
CHAPLOOP™ OUR PROVEN METHODOLOGY FOR GROWING YOUR BUSINESS WITH MARTECH
Nowadays your prospects and customers expect your company to be relevant, by understanding them. Ever improving and more affordable marketing technology allows your company, and your competitors, to do just that. It's up to you to win the race against your competition.
With the Chaploop™ there finally is a repeatable methodology that puts all the pieces and topics together in a meaningful way. Before the Chaploop™ topics like 'lead scoring', 'data', 'organization' and 'training' were just unconnected words in table or grid view.
Read more on how our methodology helps you grow your business with MarTech, such as Marketo.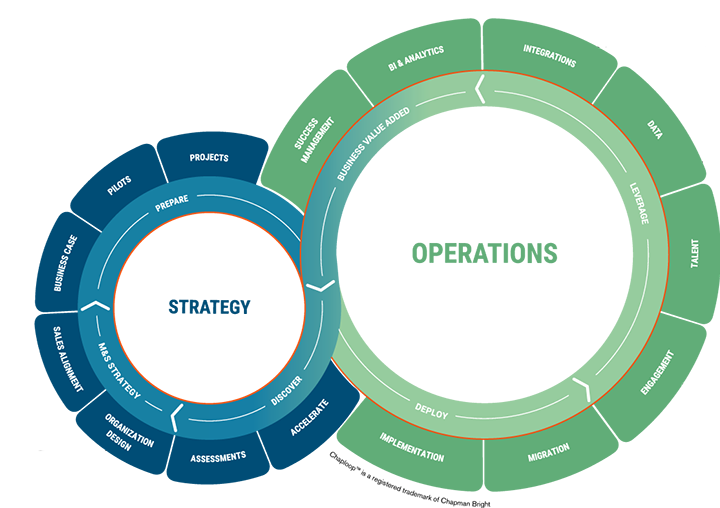 We guide our customers to success, globally!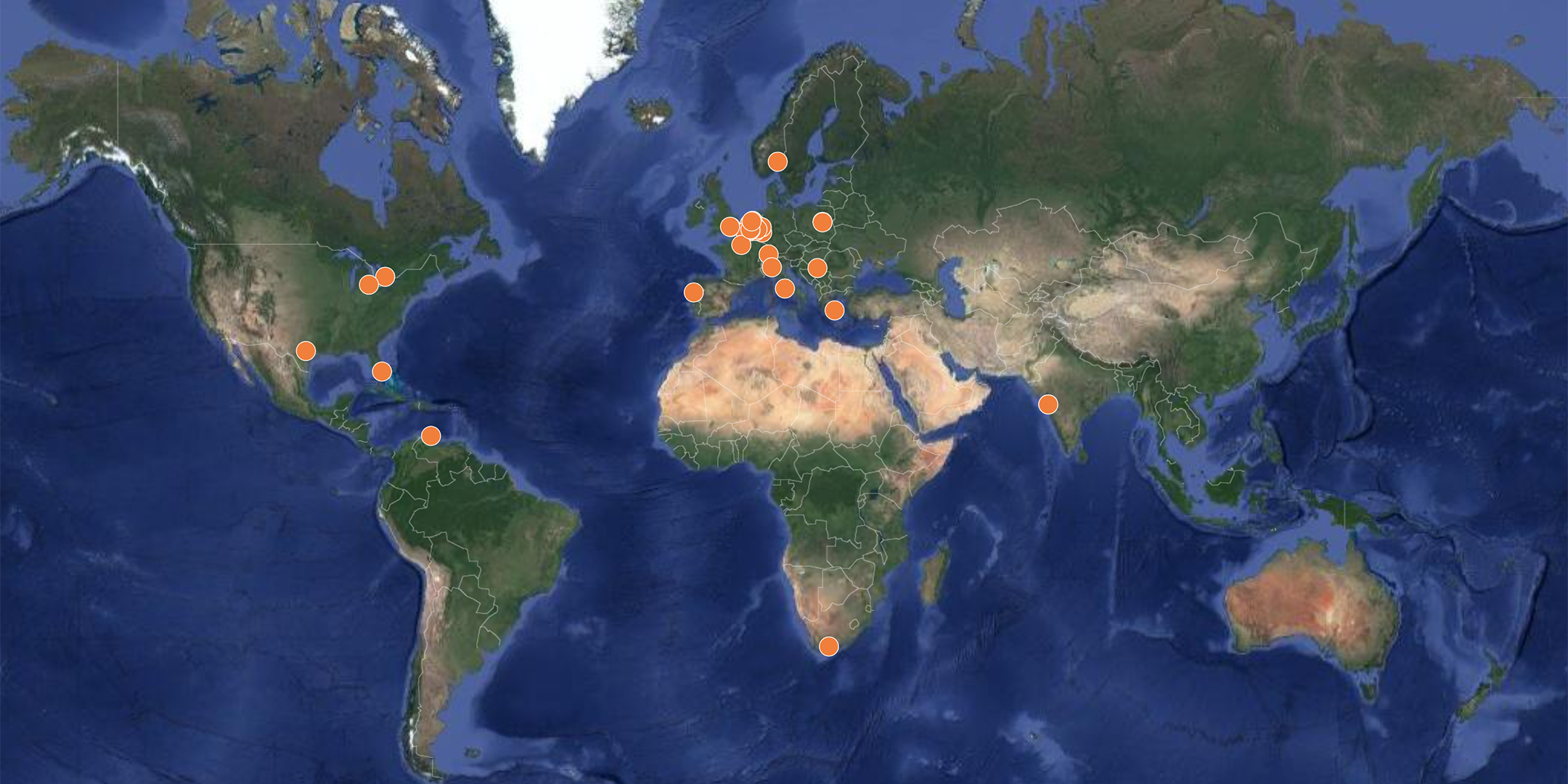 You might like these resources